Along the highways in rural Japan, you are likely to come across many roadside stations (or Michi no Eki in Japanese). Roadside stations are government-designated rest areas and there's around 1,150 throughout the region. In 1993 the Japanese Government started its first roadside station as an initiative to promote local tourism and trade. Each roadside station offers 24-hour parking, restrooms, and live traffic reports. The stations also double as a community hub, a place for the local farmers to sell their crops, small businesses in the area to have a chance at thriving, and the perfect spot for visitors to learn about the area you are passing through.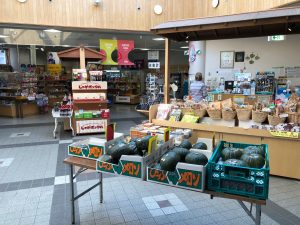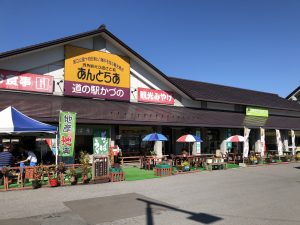 Community Revitalization
Going above and beyond offering a place for travelers to rest, many Michi no Eki's in these dwindling populations, aware of the vital part they play in local revitalization, focus on working to overcome specific needs in their communities. Some stations offer senior welfare centers that provide close care for the seniors in their community, while others offer municipal buses for locals traveling to school or medical centers that can't be reached by public transportation. Some have even supported their communities as a disaster relief center after earthquakes and the like.
Unique Roadside Stations
Every prefecture you visit while in Japan has its own specialty, which can usually be found on display at their local Michi no Eki.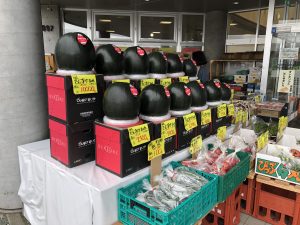 Michi no Eki Toma in Hokkaido sells "Densuke" (black watermelons), which only grow in the Toma area.
Michi-no-Eki Hota Shogakko in Chiba is in a renovated elementary school, offering cafes, markets, and hot spring baths.
Kawaba Denazo Plaza in Gunma that offers pottery classes, beer tasting, and blueberry picking.
Whichever roadside station you come across in your travels though, you are sure to experience something unique.
Samurai Tours
We have always found roadside stations to be an important part of experiencing Japan's backcountry. Not only do you get a well-rounded perspective of the area you are visiting, but you help the local economy thrive. All of our Rail and Drive tours, which focus on out-of-way remote destinations, stop at many stations along our journies and the tour members absolutely love them.