As a movie lover, it is interesting to see how some lines from a movie are able to entrench themselves into a culture. For example, who has not heard the lines "We're not in Kansas anymore Toto", "Go ahead, make my day", "I'll be back" and "I'll make him an offer he can't refuse" to name just a few. I find myself using these and many other movie-one liners in my everyday conversations. Well, the same thing happens in Japan with Japanese movies as well of course. While maybe a little more difficult for westerners to understand, many of them are worthwhile listing here. Because he is the master, I will focus on Kurosawa in ths blog. We will concentrate on other film makers in a later blog.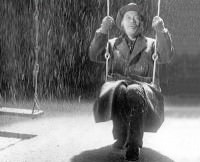 Ikiru (1952)
A middle-aged bureaucrat is diagnosed with terminal cancer. In the face of death, he discovers the meaning of life. He spends the last few months of his life desperately trying to "grease the skids" of the bureacracy to create a neighborhood park in order to give his life meaning and purpose.
Quote:  "I don't have time to hate anyone. I don't have that kind of time"
Seven Samurai(1953)
A group of Samurai band together to protect a farm village from bandits. Many people believe this is the best Japanese movie made, but I would argue it could be the best movie made anywhere. There are two quotes from Seven Samurai worth mentioning here. The first comes from the elder of the village when asked how they could ever find Samurai who would be willing to help them. His simple but wise answer was aimed at the heart of the problem.
Quote: "Find hungry Samurai."
The second quote comes at the end of the movie from Shimura, the leader of the samurai. When we see the burial mounds of his fallen comrades, we understand the note of bitterness in his voice. Victory comes at a price that most men of his kind must someday pay.
Quote: "We survived again."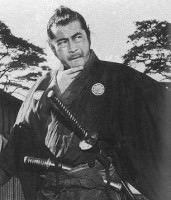 Yojimbo (1961)
Yojimbo is a jidai-geki (period movie), once again starring Toshiro Mifune. It was remade as the spaghetti western "A Fistful of Dollars" starring Clint Eastwood in the Toshiro Mifune role. While the word yojimbo literally translates into bodyguard, it has more of a connation of a hired killer. The comically-grimacing Mifune wanders into a provincial town where he coolly plays two opposing warrior gangs against each other using both his wits and sword. This quote from the movie falls on deaf ears. 
Quote: "When you hire someone cheaply you pay a high price".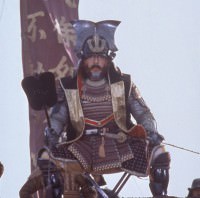 Kagemusha(1980)
Based loosely on Takeda Shingen, a powerful fuedal lord of the mid-16th century, Kagemusha tells the story of a petty thief, who because of his likeness to Lord Shingen ends up taking his place after Lord Shingen's death. Unable to obtain funding in Japan, George Lucas and Franci Ford Coppola, both fans of Kurosawa, were able to help with the funding. The quote from the movie concludes that although the thief was able to physically take the lord's place, he was never able to "fill his shoes".
Quote: "The shadow of a man can never stand up and walk on its own."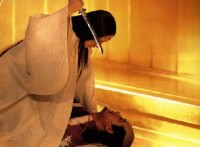 Ran(1985)
Taking more than 10 years to complete, this was Kurosawa's final masterpiece. This story of lust for power and ultimate revenge is Kurosawa's version of King Lear. Ran literally translates to chaos, a fitting title to this movie. The movie takes place during the "Sengoku-jidai", or "Warring States Period", a very chaotic and turbulent time in Japanese history. This quote from Kyoami (played by Peter, a famous female impersonator in Japan) comes after Lord Hidetora has gone mad after learning his own sons could not be trusted and had tried to kill him.
Quote: "In a mad world, only the mad are sane."