Today was a long day of traveling on subways, trains, busses, and cable cars.  We arrived around 4pm at our ryokan, which was the Jokiin Buddhist Temple.  Jokiin means always joyous.  Koyasan is such a beautiful mountain town, though right now it was VERY cold.  They had received some snow right before we arrived, and it was much colder than Takayama.  I heard that Koyasan can be a great retreat during the summer, for relaxation in the mountains, and to get away from the heat.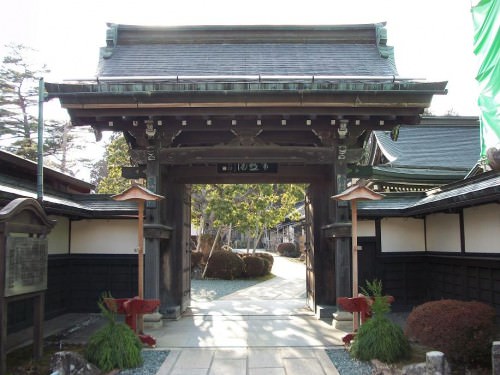 After we arrived at our ryokan, we were served some tea and informed about the temple.  Then we went to our rooms to drop off our overnight bags.  A lot of the rooms are connected, and only separated by a thin paper sliding door.  We were able to talk to our neighbors very easily, haha.
Then we all went around with our guide, Kaori, and looked at the beautiful temples and pagodas on the property and surrounding areas.  It is amazing how old some of these structures are!  The craftsmanship is absolutely breathtaking.  We noticed some chains on the roof, as well as some buckets.  The chains are for people who need to move around on the roof (restorations, fireman, etc.) and the buckets were always filled with natural water (rain, snow) to use if a fire broke out.  They would use the water in the buckets to saturate the roof.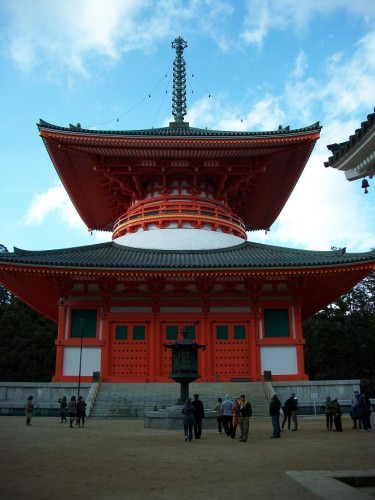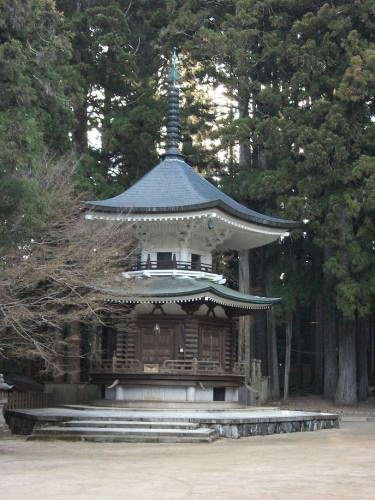 Next, we had dinner.  We had vegetarian cuisine at the temple, since they would rather not kill animals.  We had some delicious tempura and soup, along with some other fun items.  After dinner, there was an option to take meditation lessons.  A few of us were tired so we went ahead and just relaxed in our rooms.  Our rooms had great heaters, and there is also a low table with a heat lamp attached to the bottom of it.  You are suppose to sit on the floor and put your legs under it, and surround yourself with the attached comforter.  It was REALLY cozy!  A fun little fact: monks enjoy drinking sake and beer, but are not allowed to be drunk.  They also prefer to call sake – wisdom water, and beer – bubbly wisdom water.