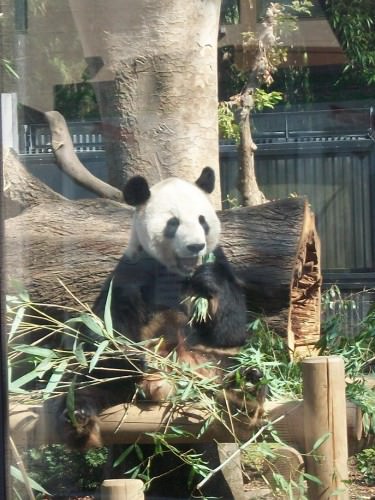 The next day was our free day in Tokyo.  Marshall, Paola and I decided to brave the subway stations together (we figured getting lost in a group would be more comforting than getting lost alone).  The subways are really great here and very straightforward, so good news, we didn't get lost.  We went to Ueno Park per the recommendation of Mike Roberts, and it had so many beautiful cherry blossoms hanging over the park walkway. At the end of the walkway, there was the zoo, and we saw pictures of the pandas, and wanted to see them, so we went in.  The zoo was really neat, and the pandas were so adorable!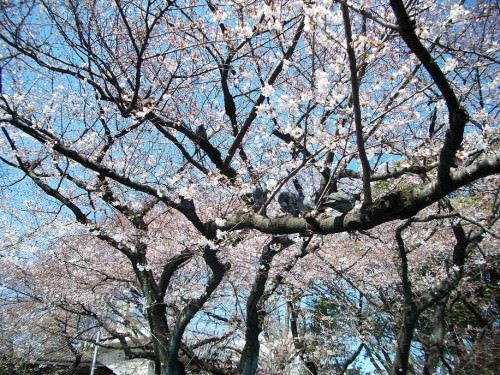 Then we headed over to Akihabara to check out electric town!  There were so many electronic shops all around us.  It was fun looking around at all the neat things, though we didn't buy anything.  We started to get hungry, and found what looked like a taco truck, selling Kababs.  I am used to kababs being meat on a stick, however, this was more like a gyro.  They had a huge stake of meat cooking and rotating, and they cut some off and put it in a pita, filled with lettuce and sauce.  It was one of the most amazing things I had ever eaten, and I am sad to know I will probably never have one quite like that again.  Then we had fancy crepes for desserts.  I had a crepe filled with bananas, whipped cream, and some tiramisu.  Marshall had one with ice cream, bananas, and chocolate sauce.  It was like a soft-coned ice-cream.  They were great, and we thought, huh, how creative.
We then headed to Hakone Yumoto Onsen.  We took a few different trains to get there, including the bullet train which was so smooth and quick!  Once we arrived at the ryokan, we went out to dinner at a Korean restaurant.  It was pretty good!  We plan to use the hot springs tonight!