Today was our free day in Kyoto.  I have to be honest, I just came down with a nasty cold, so I spent most of the day relaxing in our room.  However, in our itineraries, we provide lots of information of fun things you can do with your free time.  Tonight, we had our sayonara dinner at a very nice restaurant, which had a beautiful garden.  The type of cuisine was Shabu-Shabu, which is were you put some very thinly sliced meat (pork for us) in a pot of boiling water, and it only takes seconds to cook.  Then we put it in a delicious thin sauce.  It was very tasty.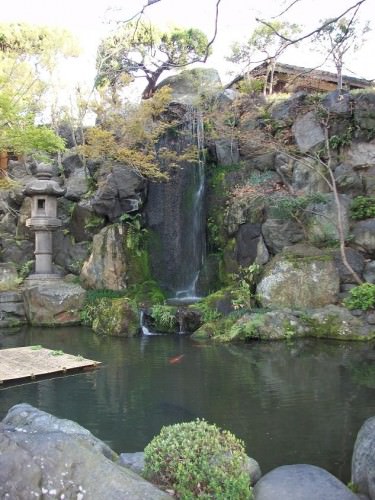 Then we had a very special treat, a visit from an authentic Maiko (geisha in training).  She performed a dance for us, and looked so perfect, like a china doll.  I think most of us were intimated at first, like we were in the room with  a celebrity.  We were able to ask her questions and take pictures with her, and even play a fun simple game with her.  It was an amazing experience that I will never forget.
Tomorrow, everyone is leaving to head back home.  Wow, does the time go by fast!  This has been an amazing journey that I will never forget, and I hope that you all will be able to take the opportunity to go on a Samurai Tour and experience Japan!